1812 Arnold Industrial Place
---

We're hiring!!
We are currently looking for experienced auto body technicians: bodymen, preppers, painters, and framers with 5+ years professional experience to join our team. Applicant must be team oriented, flexible and focused on maintaining a high level of customer service with working knowledge of shop equipment. Must hold a valid CA driver's license. Compensation to be discussed in person. Working hours from 8:30am-5:00pm, Monday-Friday (Saturdays on occasion).
---
Welcome to Falcon Collision Repair
, one of the San Francisco Bay Area's premier auto repair shops! We are conveniently located at 1812 Arnold Industrial Place in Concord right off Hwy 4 from the Solano Ave exit.
We know that your vehicle is a lifelong investment and we take special care in repairing your vehicle back to its pre-accident condition. Whether you were involved in a heavy collision or a fender-bender, we at Falcon Collision Repair are here to make the whole experience for you as quick and painless as possible. It can be a huge inconvenience and hassle to first, get into a car accident of any sort, and second, to have to figure out the whole repair process. That's why at Falcon Collision Repair we do everything we can to get you back on the road as soon as possible. We know that in this busy, fast-paced world, being without your car can be a nightmare. Trust Falcon Collision Repair to repair your vehicle right, the first time.
Read why our customers trust us....
Peter R.
4/17/2014
"The rear bumper of my car attracts trouble - twice in a year. When the first accident happened, I was paying the deductible because the person who hit me provided fraudulent information about his insurance coverage. Falcon Collision was on my insurer's list of "preferred" repair shops and had good reviews. So I went to Falcon Collision, in part to save a few bucks on the deductible.

When the second collision occurred, the other driver was clearly responsible for all expenses, so I could have gone anywhere.

But it was back to Falcon Collision, no hesitation.

The Dominguez family has been a great ally, ensuring that the work is done well, at reasonable cost, and without inconvenience to me. They handled virtually everything with the insurance company and car rental agency. Professionals in doing the work and in providing customer service.


While I hope to stay out of trouble in the future, if fate intervenes, I know where to go"

Source: LinkedIn Profile
Orinda
5/1/2013
"Selecting an auto body shop is a bit like needing a lawyer, circumstances make it so that you are hoping for any outcome that makes the situation less unpleasant. When my 17 year old son smashed his 2007 Maxima into a tree on Good Friday, I was facing an undrivable car, extensive body and suspension damage and liability only insurance coverage. Since every dollar spent would be my own, I called multiple body shops to explore who would best partner with my situation. I contacted Falcon and their commitment to helping my predicament was exceptional. Herson came to the crash scene and provided an on-site estimate. Since I was paying the full tab out of my pocket, we discussed how to control costs, where we were stuck with dealer parts (damn HID headlights) and a timeline for getting the car back in service. The damage was extensive and the repair took a little longer that initially expected, but the car came back looking better than ever. Since the suspension was affected, the guys at Falcon had multiple test drives and did not release the car until it passed their standard of flawless driving. While I hope not to do business again (accidents suck), I would heartily recommend Falcon to anyone in need of an auto repair partner and have found my preferred body shop. To summarize my experience:

pro-active, forthright, professional, collaborative, cost aware and excellent work

." Source: Yelp.

com
San Francisco
1/31/2013
"As soon as I saw the reviews I decided to take my 2012 Honda Civic to Falcon. I have to say that the staff is very professional and very honest. I finally found my family bodyshop I trust and will continue to take my cars. I had driver frame damage on my fender and door. The work was completed in 3 days and my car is perfect! Awesome work. "

Source: Yelp.com
Maria M.
San Francisco
1/25/2013
"As someone who is always unfortunate to be a victim of hit and run, or someone bumping my car while it is parked in a lot I have used Falcon Collision many times. Herson and his brothers have been very accommodating every time I need their services. They will tow your car if needed if it is unsafe to drive. They will help you talk to your insurance to get your car repaired and even coordinate with a rental car company if your car needs to be in the shop longer than expected.Their shop in Berkeley is really nice. There is a clean and comfortable lounge/waiting room for you to wait for your car. My car always looks amazing when Falcon Collision fixes it. It looks brand new. They went the extra mile by checking my brakes, the fluids, they even repaired my automatic window which was not working. You really get excellent service and work at this shop! Definitely recommend this place! "

Source: Yelp.com
August Z.
Berkeley
4/11/2013
"Five star auto body shop! Best in Berkeley area, highly recommended! My car has a deep dent with paint scratch on the rear bumper, it's a gorgeous car so I have to take it to the auto body shop to fix it. The five star reviews on yelp brought me to Falcon, and it has been an perfect decision. The manger Herson is super friendly and honest, together with his staff members, gave me a flawless experience. The body work was done perfectly that such a deep dent with paint scratch was completely gone. I request an auto detailing for exterior and interior as well, the car looked amazingly flawless and shinny after the job. I am completely amazed by the quality of the whole work. Plus, the bumper fix and car detialing work was done around $800, which is a completely fair price. Highly recommend this shop for service, it's the best in Berkeley area! "

Source: Yelp.com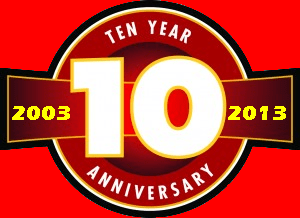 "Our Success is a Direct Result of our Commitment to our Customers"
Falcon Collision Repair, Inc.
1812 Arnold Industrial Place
Concord, CA 94520
Phone: (925) 609-5960
Fax: (925) 609-5974
Mon - Fri: 8:30am - 5:00pm
Sat: by appointment